Top 10 Yo Yo Honey Singh Songs | top 10 best songs HONEY SINGH | Best YO YO HONEY SINGH Playlist |
"Sunny Sunny" song is from the movie Yaariyan featuring Rakul Preet Singh and in the lead. This was nominated for the most entertaining song of the year in 2013 and the song features Yo Yo Honey Singh himself rapping to the tune. It came out as the best song from the movie and raced to the top in all music lists in 2013. The song is by Neha Kakkar and has a rap by Honey Singh.
"Blue Eyes" is another famous music album by Honey Singh which was nominated for the world's Best music album in 2013. The song features Honey Singh trying to impress a girl by praising her features. It was another classic hit music album of Honey Singh that came out after a long time and has a touch of Indian pop. It definitely has a place in the top 10 list of Honey Singh's music.
3. Lungi Dance
"Lungi Dance" song is from the movie " Chennai Express " featuring beautiful Deepika Padukone and Shah Rukh Khan in the lead. It became the best party song in 2013 and topped the music charts that year. The song is composed and written by Honey Singh and was an instant hit after its release. The song is mainly considered as a tribute to Rajinikanth, a super-hit actor in the Tamil industry. The lyrics of the song show its love and craziness towards Rajinikanth and all his fans enjoyed this song tribute to him.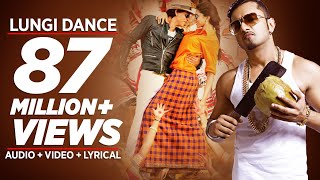 4. Yaar Na Miley
"Yaar Na Miley" song is from the movie " Kick " featuring Jacqueline Fernandez and Salman Khan in the lead roles. The song became very famous within no time and is very different in terms of the beats of the song. The song features Nargis Fakhri dancing in full energy to the tune. It became the best song among the songs in the film and gained immense popularity after its release in YouTube.
5. Desi Kalakaar
"Desi Kalakaar" is a super-hit music album by Honey Singh released in 2014. It features Sonakshi Sinha and Honey Singh in the lead and a small rap in the song by Honey Singh. "Desi Kalakaar" tune has a Punjabi touch to it and the song has that energy to pump up the mood of the audience. It can be considered as one the best music albums by him in that year. It had a huge number of viewers from the time it was released in YouTube channel that year. The same album has another song named "Love Dose" which topped the music charts as well.
6. Dheere Dheere
"Dheere Dheere" is a sober music album by Honey Singh and is very different from his usual music rap albums. As a Yo Yo Honey Singh's song, it does include a little rap in between but is a very slow and romantic song. It does not include any heavy beats or tunes and it still managed to gain immense popularity among his music fans. The song features Sonam Kapoor and Hrithik Roshan in the lead roles.
7. Aao Raja
"Aao Raja" tune is from the super-hit movie "Gabbar is back" featuring Shruti Hassan and in the lead roles. It is a very sensational song featuring the beautiful Chitrangada Singh dancing gracefully to it. It is considered as a hot item number of 2015 and also as an awesome party song of the year. It is one hit song that can be added to the top Honey Singh's song list.
8. Party All Night
The famous song, "Party All Night" is from the movie " Boss " featuring Akshay Kumar in the lead. The song became very famous for its energetic beats and has the power to lighten the party anytime. Yo Yo Honey Singh also features in the song and adds a rap to the song.
9. Birthday Bash
"Birthday Bash" song is from the famous film "Dilliwali Zaalim Girlfriend" featuring Prachi Mishra and Divyendu Sharma in the lead. "Birthday Bash" came out to be the best song in the movie and is very famous for the beats of the song. It is an absolute party song and a typical Honey Singh Song. The artist of the song also includes Alfaaz, who is famous for his song compositions. It is one of the best songs composed by Honey Singh till date.


10. One Bottle Down
"One Bottle Down" is a single pop track by Honey Singh released in 2015. It came out as the best party song that year with a different note. Honey Singh songs are always happy and energetic; he never fails to appeal to his fans with these songs. "One Bottle Down" song is best enjoyed by the youth and is a typical dance number. It did race its way towards the top list in 2015.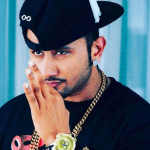 is the king of Rap Music. Even though rap was introduced by somebody else, it did not gain much popularity. But Honey Singh's consistent efforts brought this industry to a larger audience. And soon his rap music became party anthems. All the Honey Singh songs like chaar bottle vodka, Angrezi beat, and many more have today formed a major part of discos and parties.
After making raps successful in Punjabi music industry, he ventured into Bollywood. And just like always, he established himself strongly in Bollywood music as well. Even though he went off-air for quite a long time, he did not lose his charm. And when he came back, he came with a bang!
Check out Boty's collection of all the Yo Yo Honey Singh Songs. We will keep updating this list with his latest and new song as and when it will release. Meanwhile, browse this list, plug in your music system and dance to your favorite number.